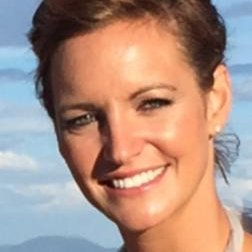 For this episode we reached out to Claire Drumond who is a content strategist and product marketer at Atlassian. In this episode we touch on:
How Claire settled into a blended method between Kanban and Scrum (Scrumban)
The degree to which she iterates on content
How she uses Hip Chat (messaging) in concern with task management (Jira)
and how she views her content as a product
Fair disclosure, we've been Atlassian users over the years so bring that as context to our conversation. We look forward to bringing Claire back in 6 months or so after Atlassian has done more to integrate Trello into their portfolio. At present on the most common things that we hear from marketers is that Jira is built for technical users rather than business users. Presumably Trello will help address this but that discussion was a bit premature for this episode.
Standard Podcast
[ 20:43 | 0.01 MB ]
Play Now
|
Play in Popup
|
Download
(811)